Collective of Artists
Kakina
Collectif d'artistes
Kakina
The Kakina collective brings together Anicinabe and non-Indigenous artists and cultural actors. The objective of this initiative is to fuel a dialogue between two peoples sharing a deep connection to the same territory. More than a collective of artists, Kakina is part of a cultural bridge building process that uses art as a medium for interactions.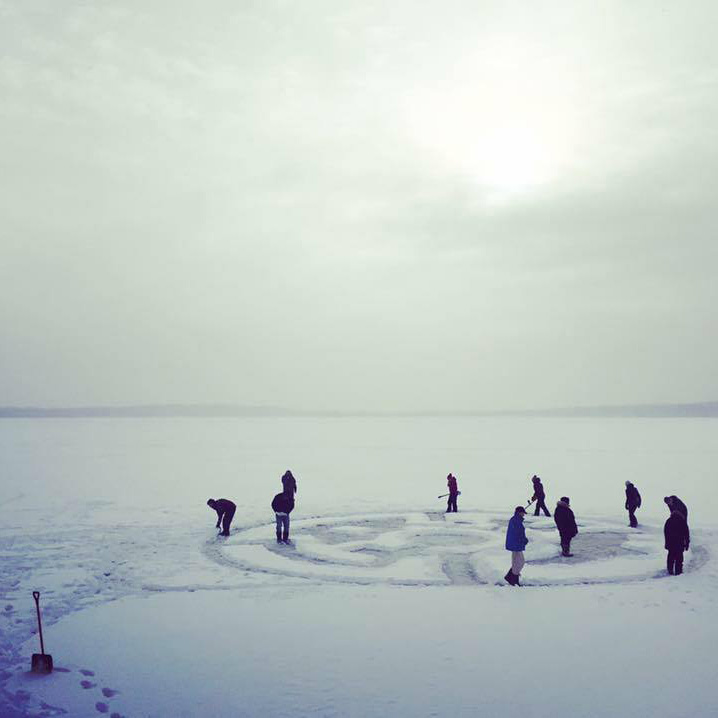 Since 2015, the artistic group has been getting together to share ideas and develop new projects. In addition to fueling new friendships throughout the years, these gatherings have led to productive collaborations. Kakina was in fact central to the alliance between the Festival de musique émergente (FME) and the Pikogan Pow-wow.
The group's last meeting took place at the Parc national d'Opémican in December 2018. Before the opening of the park to the public, the artists got together to take in the atmosphere of the centuries-old forest and imagine the works it would inspire. The ideas that bloomed from this gathering still live in the hearts and minds of all and will undoubtedly fuel creations for years to come.
To follow the steps of Kakina in the Parc national d'Opémican, click here!
Seven Anicinabe artists took part in the Parc d'Opémican creative meeting. Visit our directory to learn more about them and discover their works!
Kévin Papatie, Kitcisakik First Nation filmmaker
Roger Wylde, Abitibiwinni First Nation (Pikogan) sculptor and leather craftsman
Frank Polson, Long Point First Nation (Winneway) sculptor and painter
Karl Chevrier, Timiskaming First Nation painter and sculptor
Dominic Lafontaine, Timiskaming First Nation multidisciplinary artist
Rodney St-Denis, Kebaowek First Nation sculptor
Michelle Saint-Denis, Kebaowek First Nation painter